We have worked exclusively with TDS since 2011. I cannot say enough great things about the entire staff at TDS. Everyone at TDS is dedicated to making our fleet look it's absolute best. We've worked with many graphic vendors over the years and TDS is, without a doubt, the best. From design, installation, customer service, and quality there is no one better.
- Brady
The Decal Source (TDS) has been a fantastic partner and branding resource for Europa Sports Products for many years. TDS has worked diligently with to service printing and applications for not only our growing fleet of delivery trucks, but also Europa's route sales vehicles, delivery vans, and various company and event vehicles nation-wide. We're so pleased and confident with TDS, they've even wrapped Europa Sports Co-Founder/Owner, Eric Hillman's personal vehicle multiple times.
TDS has been actively involved in a many of Europa's tradeshow, event and marketing projects. Our account executive and TDS teams sometimes even get involved with our project and logistical brainstorms. Routine visits and open communication keep all parties well-informed and all projects operating smoothly. Working with TDS is, to put it simply – Is just easy.
Service is consistent and superb. In one project, display pieces were shipped to our industry's largest event of the year. The events team wasn't familiar with the installation details of this new product and our TDS account executive was immediately contacted for help. Within minutes David shot a video of himself demonstrating the steps of the installation process in the TDS warehouse and emailed the video to the entire Europa events team. Installation proceeded without delay. Best of all, I can easily boast that this example isn't an isolated incident and this level of service has been the norm since I've been working with TDS.
- Europa Sports Products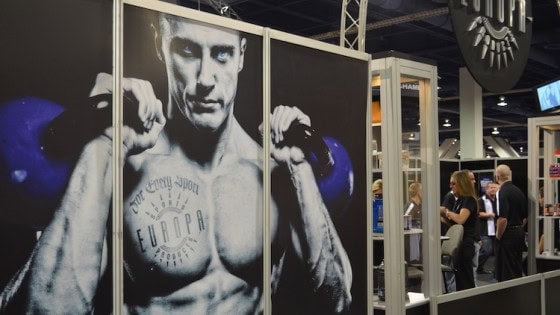 I was really hesitant about changing vendors, especially since The Decal Source is miles away from our offices, but I was pleasantly surprised. We have been working with them for almost four years, and they brand about 15 - 20 vehicles for us each year. Our branding is complex, with unusual colors and complicated graphic elements. The colors and graphic elements are always consistent from vehicle to vehicle, and The Decal Source has even matched the branding to one of our large industrial vehicles and an enclosed trailer. Our vehicles are delivered to them and they just handle it; all I need to do is tell them the year and make of the truck.  And they are half the cost of our previous vendor.
- McKim & Creed