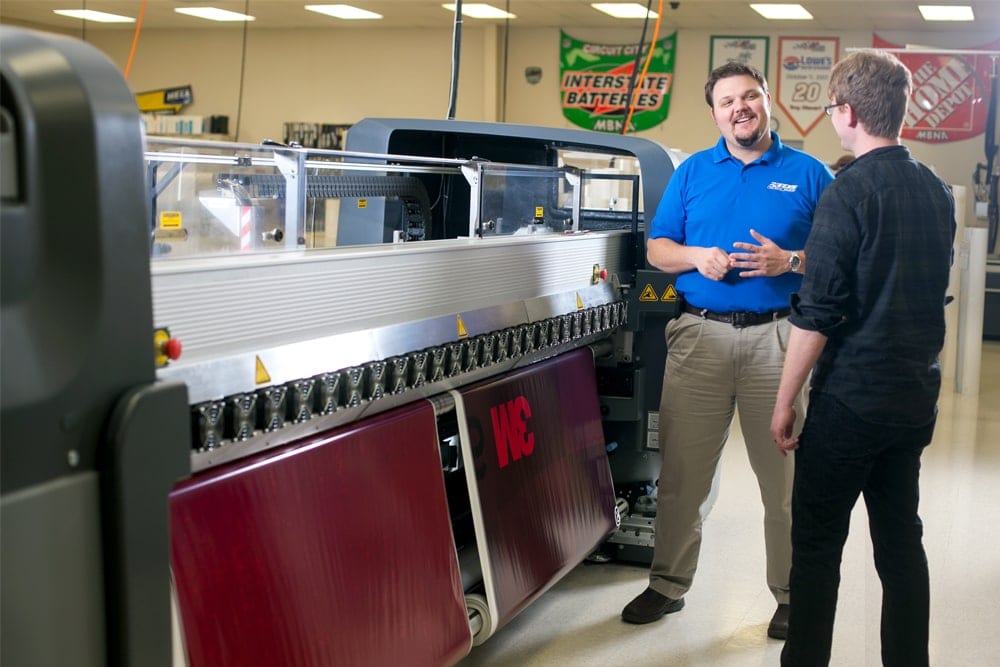 If you Google the phrase "importance of branding," it only takes 0.41 seconds to find over 33 million different pages on the subject. It's no secret that having a well-designed brand is an essential building block of any business. You can pay thousands of dollars to have the perfect logo created just for your business. Unfortunately, so many business owners don't protect their branding investment, allowing their logo to be put on their company's vehicles with mismatched colors, losing the look they worked so hard for.
The Rainbow Connection
We've all heard the supposed connections of colors in marketing: yellow makes you hungry, red makes you want to spend money. While these direct connections may be misconceptions, color does have incredible importance when it comes to connecting with your customer. Studies have shown that color can increase brand recognition by 80% and can influence a purchasing decision by up to 85%. So while your brand's colors may not hypnotize your customers, having the right colors on your company's vehicles can help them to make an immediate connection with the quality of your brand.
The G7 Difference
Once you have the right color selected for your brand, the next task is to ensure that it is printed correctly and consistently, every time. However, each printer can operate differently, leaving you with a different result for every printing. To solve this problem, the G7 method of color matching was created in 2006 to ensure an exact match on anything you print. At The Decal Source, our system is certified through the G7 process to ensure that every wrap and decal we print for your company is a perfect match, protecting the integrity and value of your brand.
The Decal Source Difference
While having the right equipment is a necessary start, at The Decal Source, we go beyond simply having the most advanced, state-of-the-art, G7 certified equipment. Our design and color experts partner with you to ensure that your company is effectively and accurately represented across every touchpoint – from signage to full vehicle wraps. Whether your samples are digital or tangible examples, we create a custom color card to follow your project from start to finish. Every step of the way, we have an expert analyzing and comparing everything we produce to ensure the highest quality. When you partner with The Decal Source, you can be sure that everything we print will match your brand with the highest accuracy possible. We even offer design services if you need help updating your logo, or creating something brand new.
Call The Decal Source Today
Are you looking to wrap your company's vehicles, create decals, or have a new sign printed? Whether you have a trusted logo that has been used for years or are looking for a fresh new look, our experts can ensure that you are represented with the highest quality. If you would like to learn more about G7 color matching, and all we can do for your business, call our team at The Decal Source today at 336-574-3141 or send us an email at info@thedecalsource.com!